How do I search for messages?
Searching for Messages
Select a topic.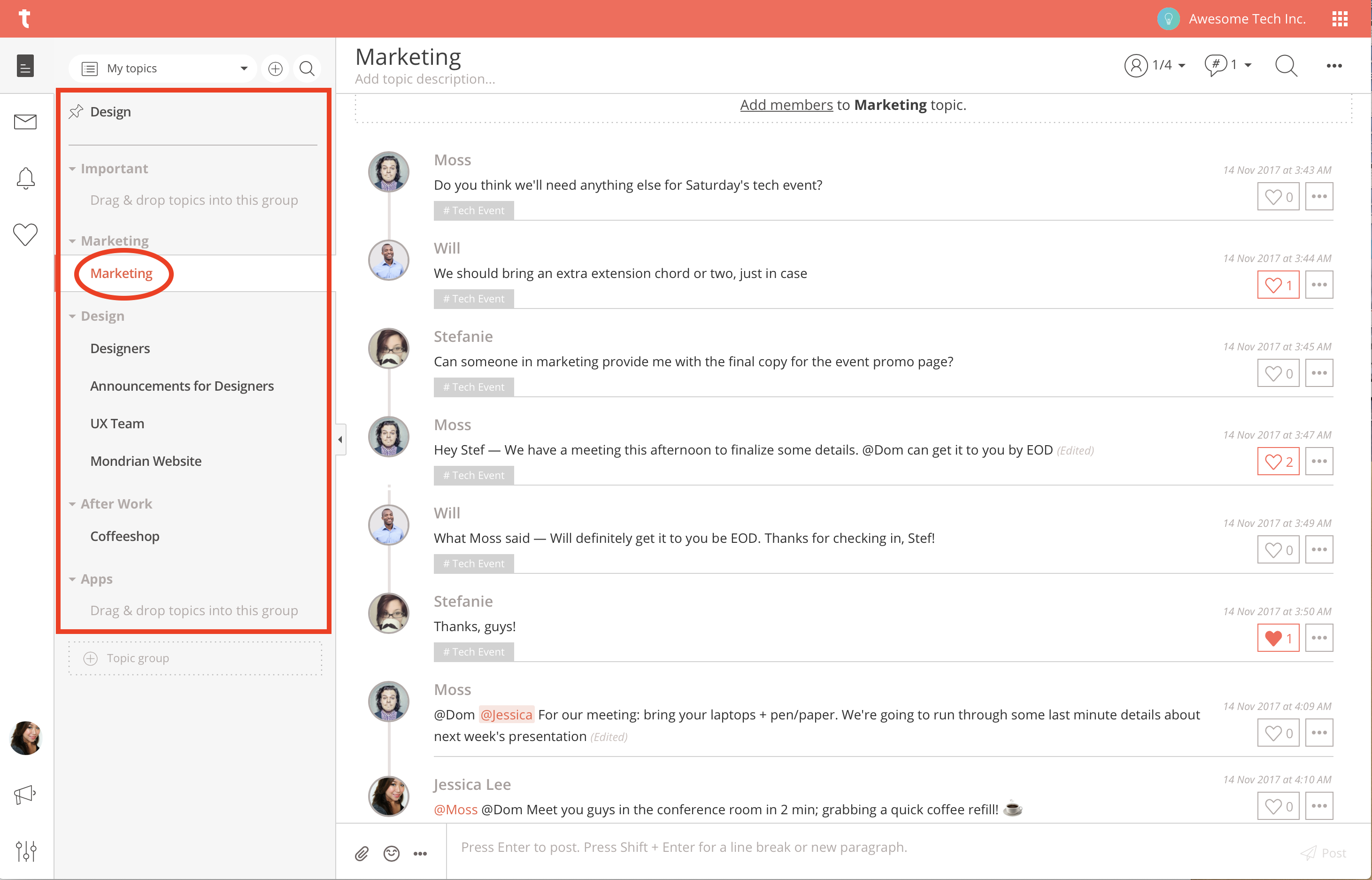 2. Click the "Search" icon located on the top left of the screen, then select the Topic you'd like to search in. On the top right of the page, you can search for a keyword or who posted a message in the topic selected.

A user can include space for searching using " " Space was just a delimiter until now


3. To view the conversation thread, select the message.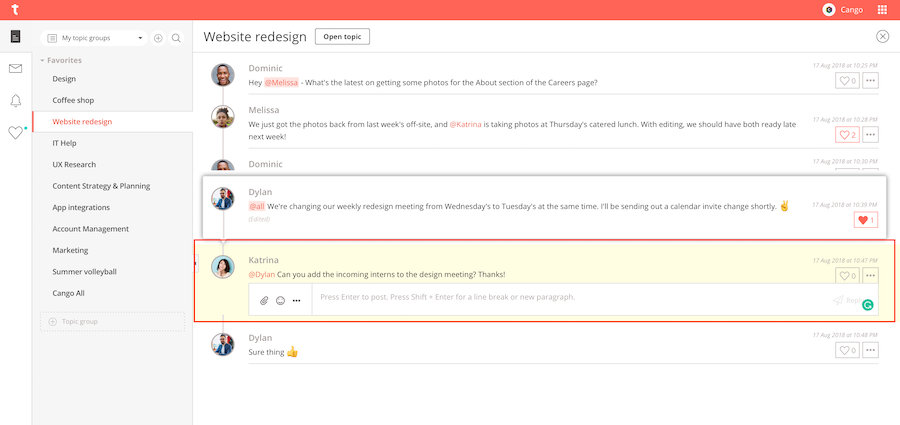 Can I search for files uploaded as attachments?
You can search for files that have been uploaded as attachments by clicking on any topic and checking the "Attachment" box in the search field.
Follow steps 1-3 above, then check the "Attachment" box. This will narrow down your search query.