Integrate GitHub event notifications
GitHub is a Git repository hosting service provided by GitHub, Inc. You can get notifications for repository updates (e.g. Commit, Issue, Pull Request, Wiki) on Typetalk Topics with the GitHub integration.
You can enable the GitHub integration by the following the steps below.
1. Click the gear icon next to the topic name.

2. Click the "Integrations" tab.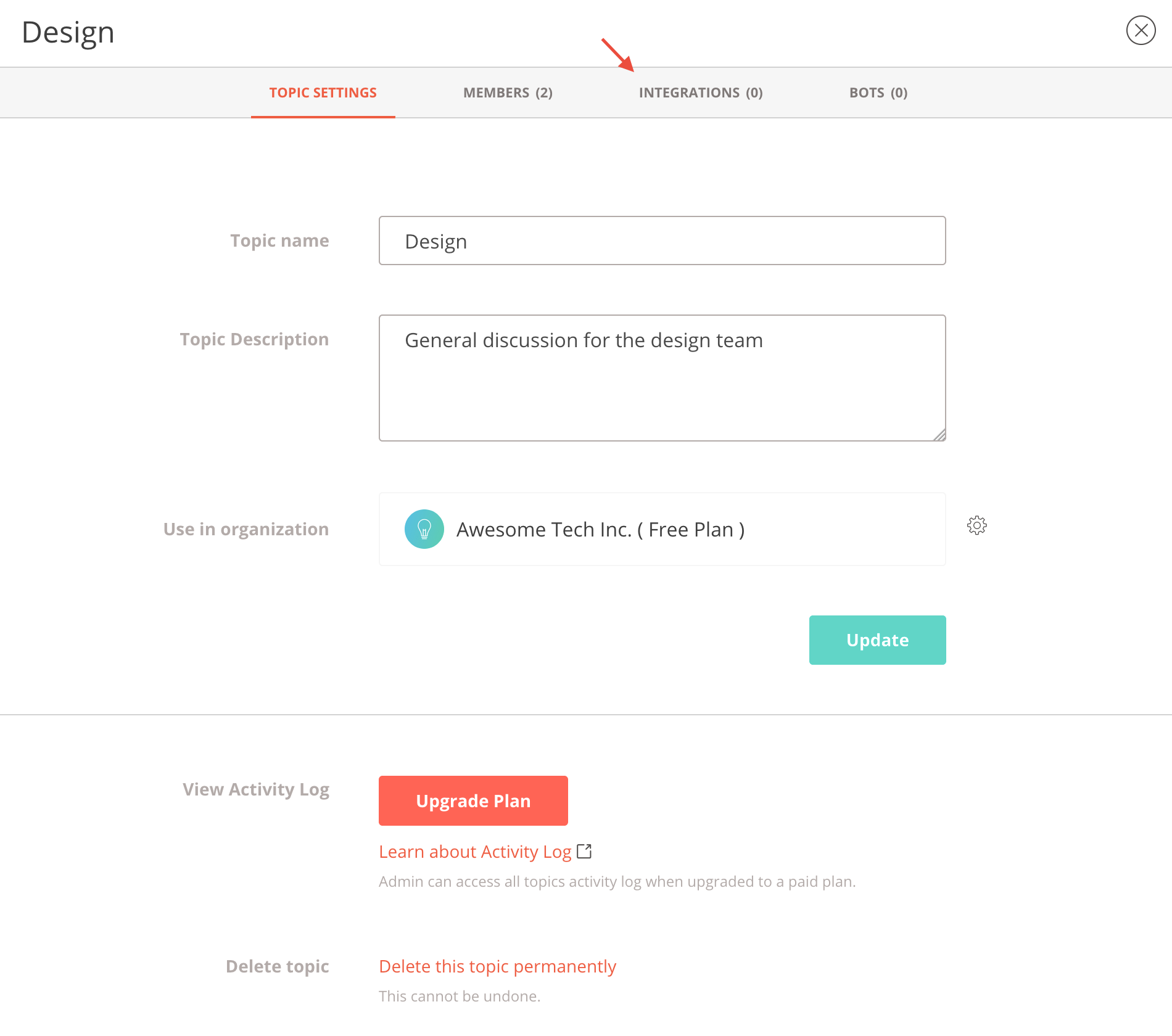 3. Click the "Add" button placed in the GitHub box.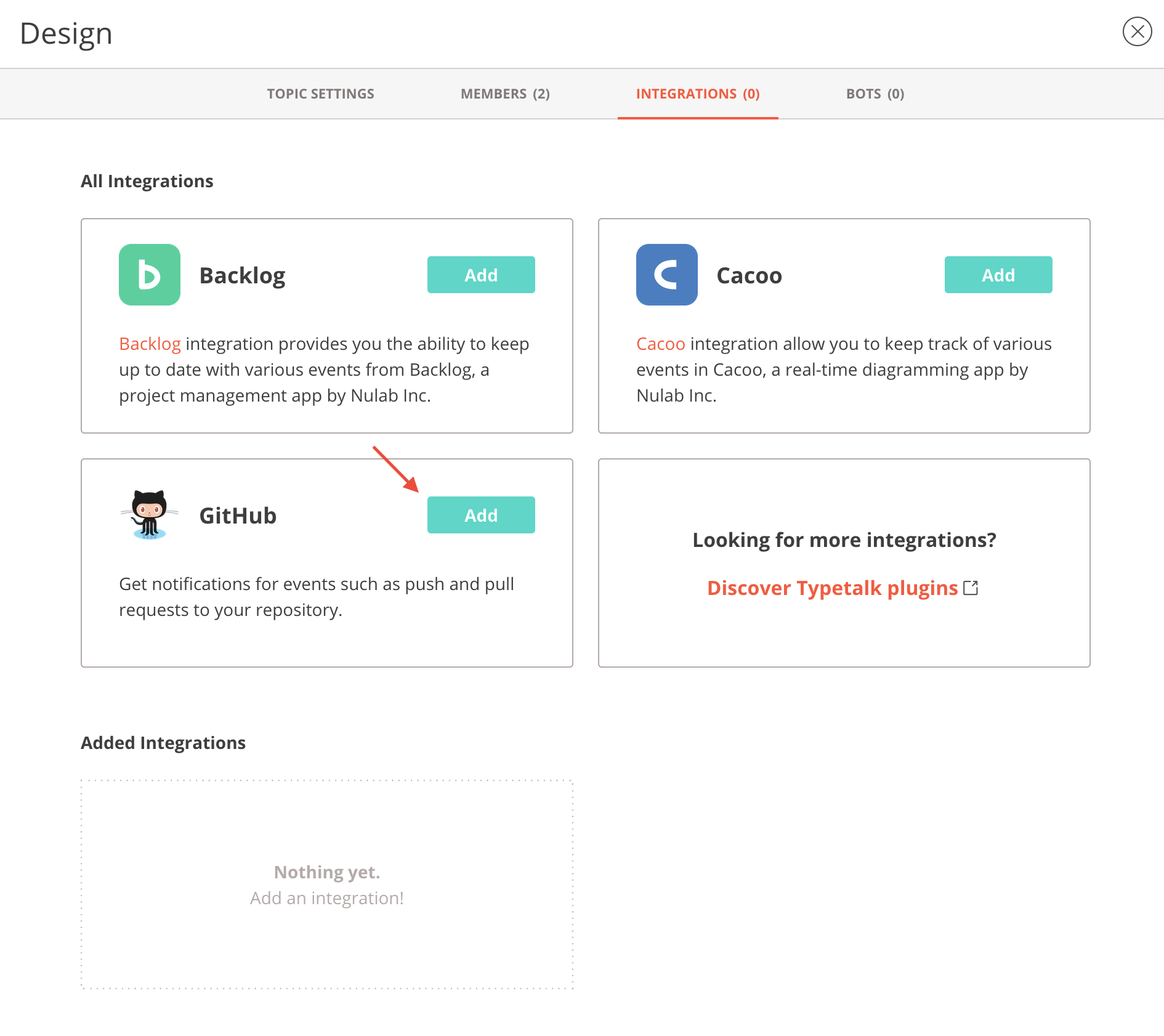 4. Click "Authenticate your GitHub account."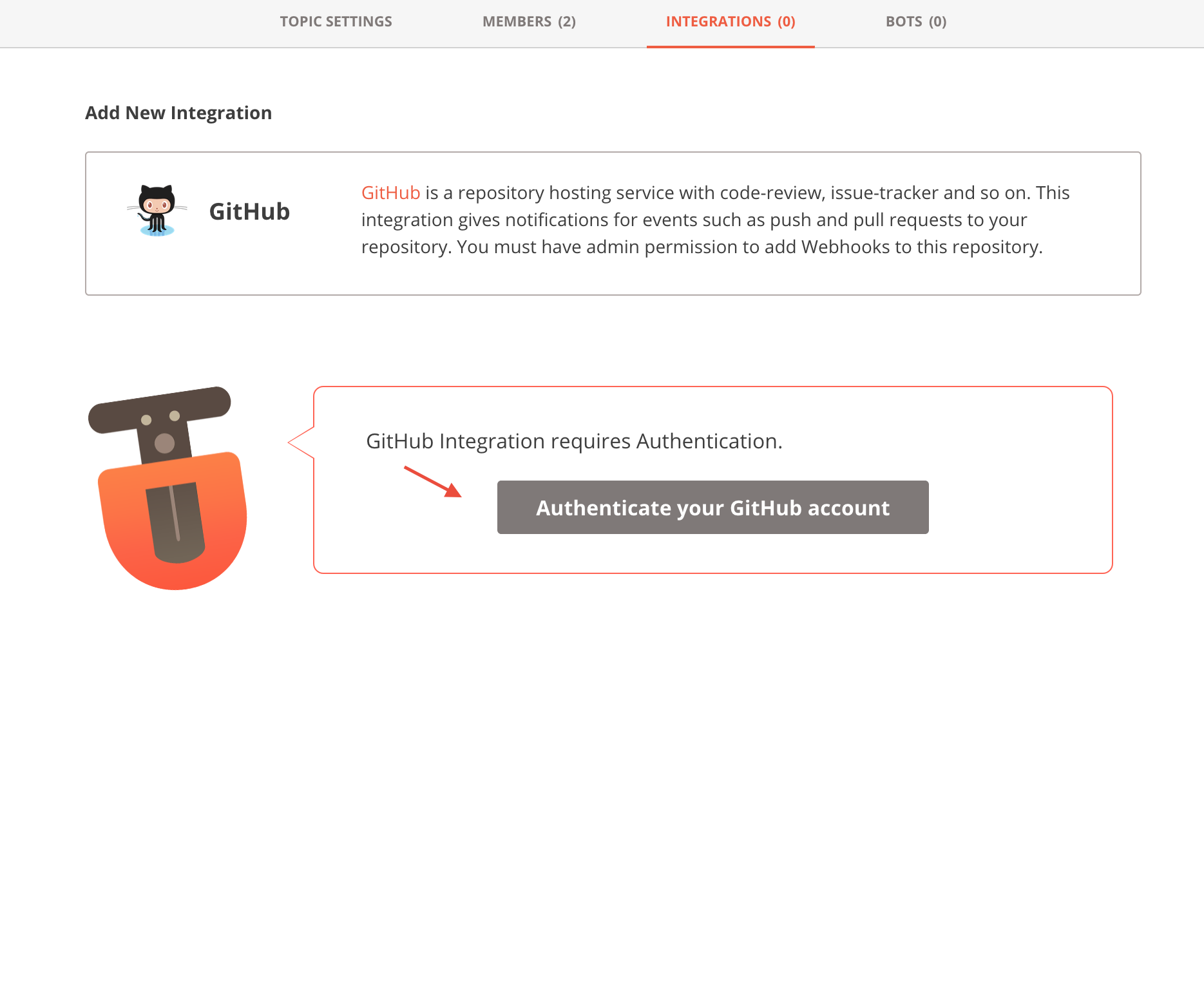 5. You will be redirected to GitHub. Then, authorize Typetalk on GitHub.
6. You will be redirected to Typetalk.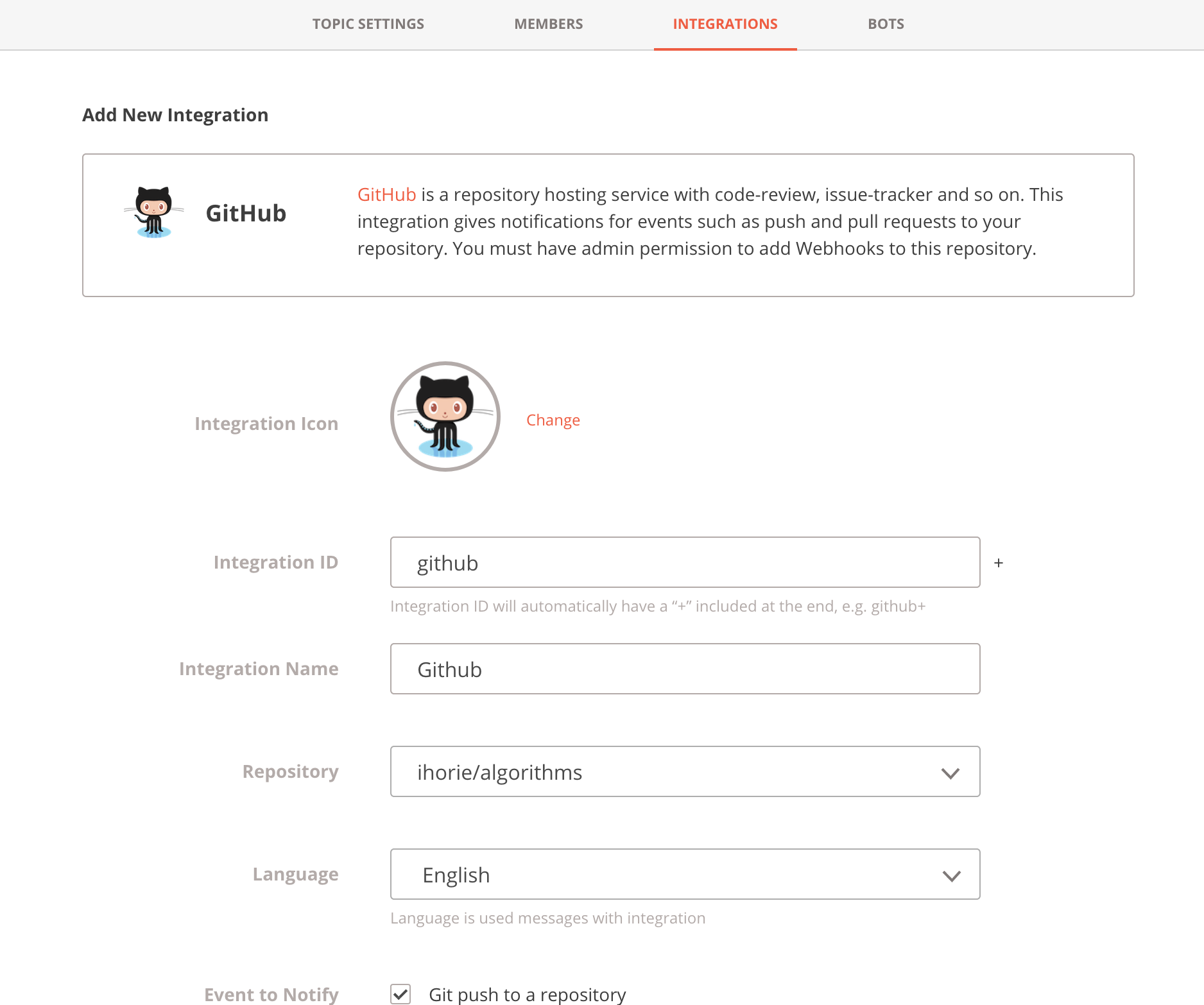 7. Check the settings. Then, click the "Integrate" button.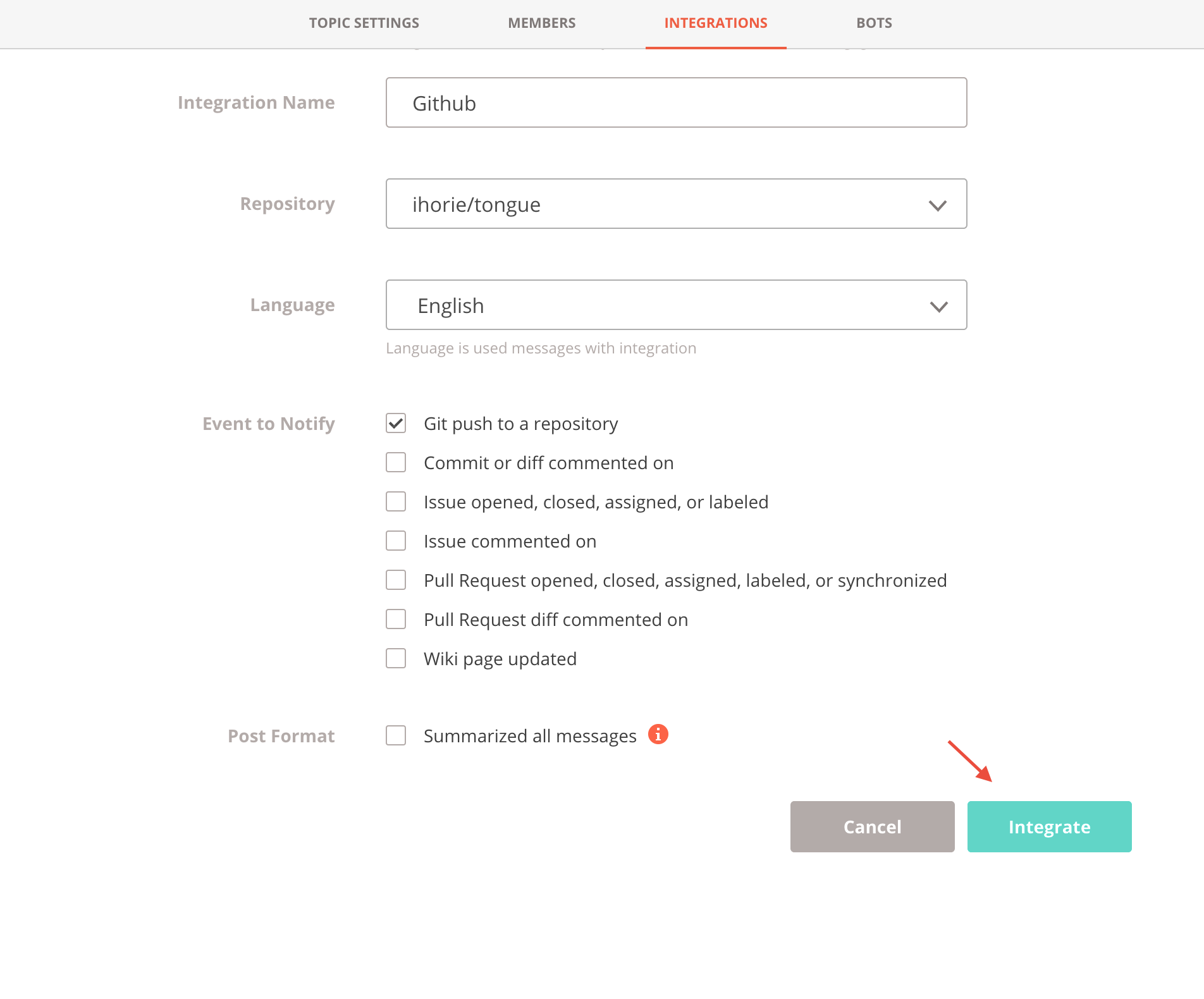 8. The settings have been updated. You can see the repository's column.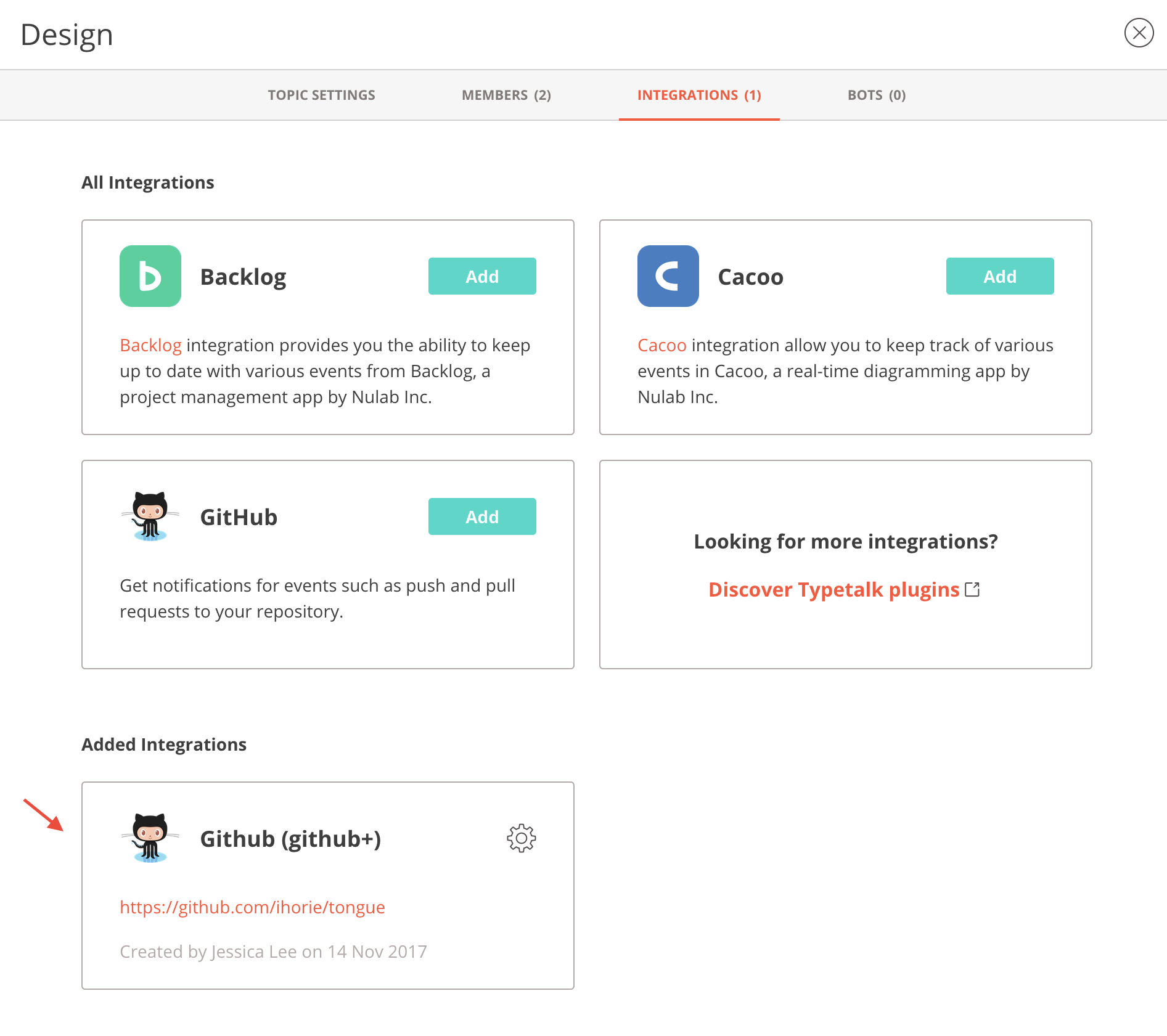 ※ You can revoke the integration on the integration settings page.
Click the gear icon in the integration column.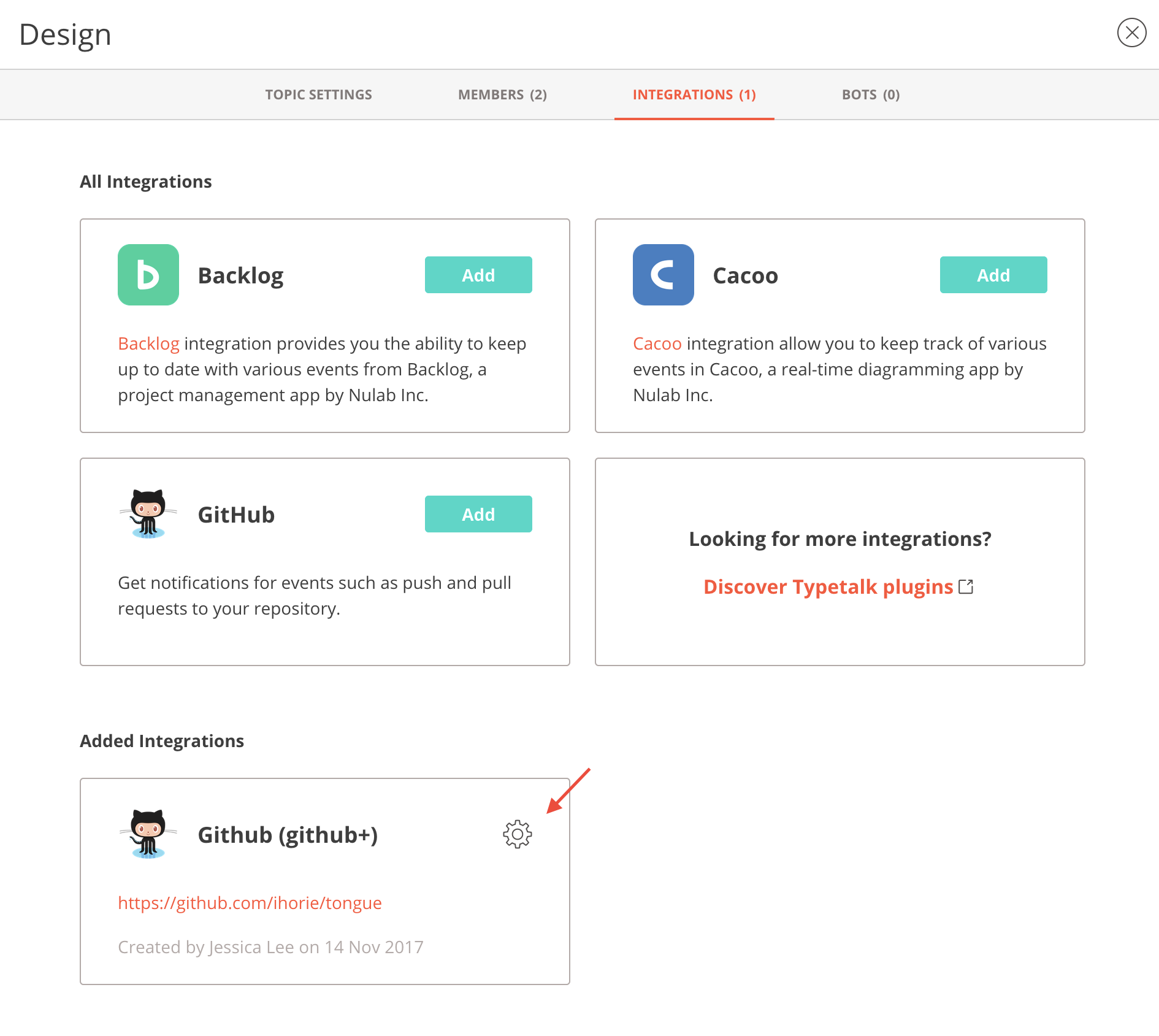 Click "Delete this integration permanently".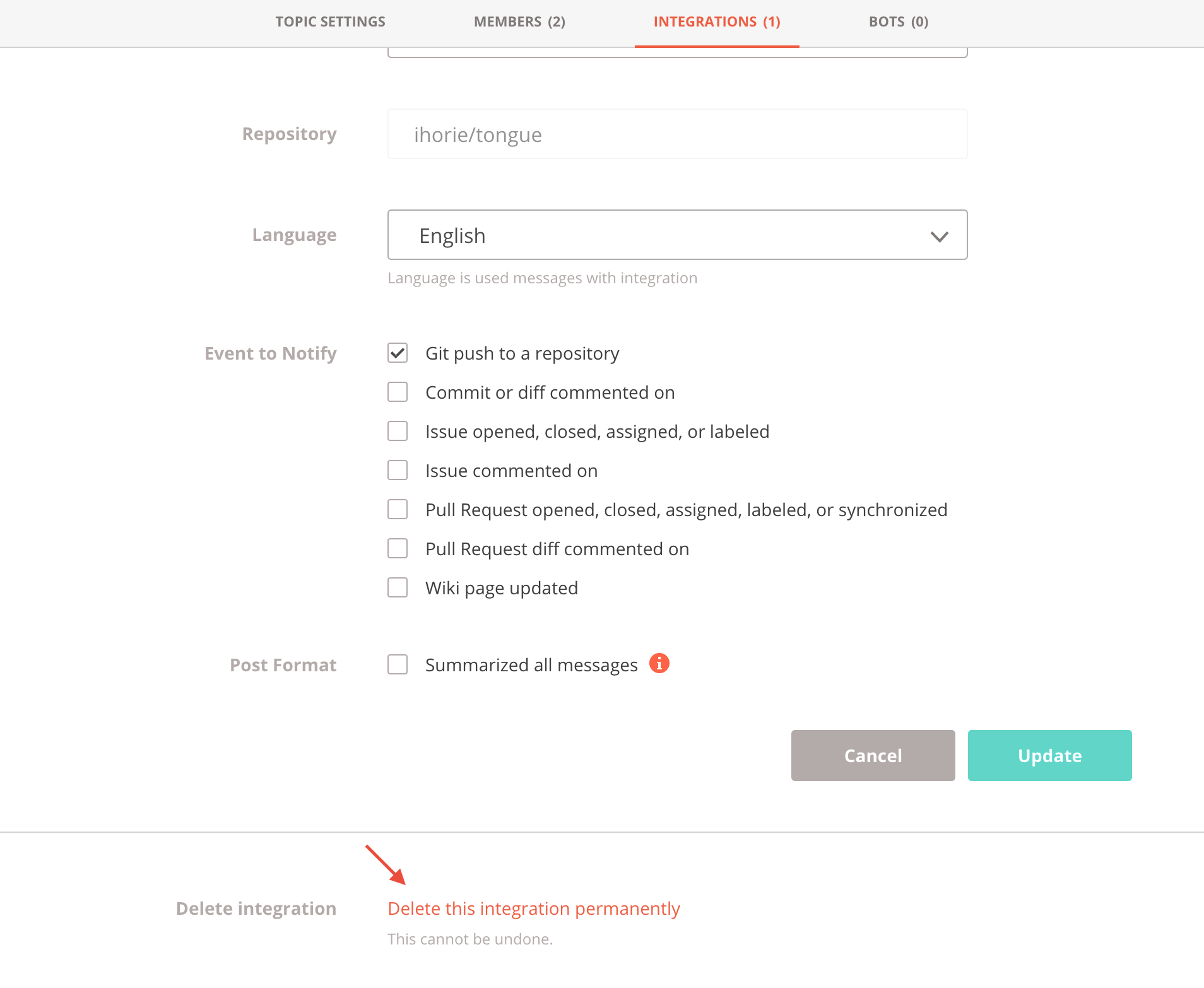 Click "Yes"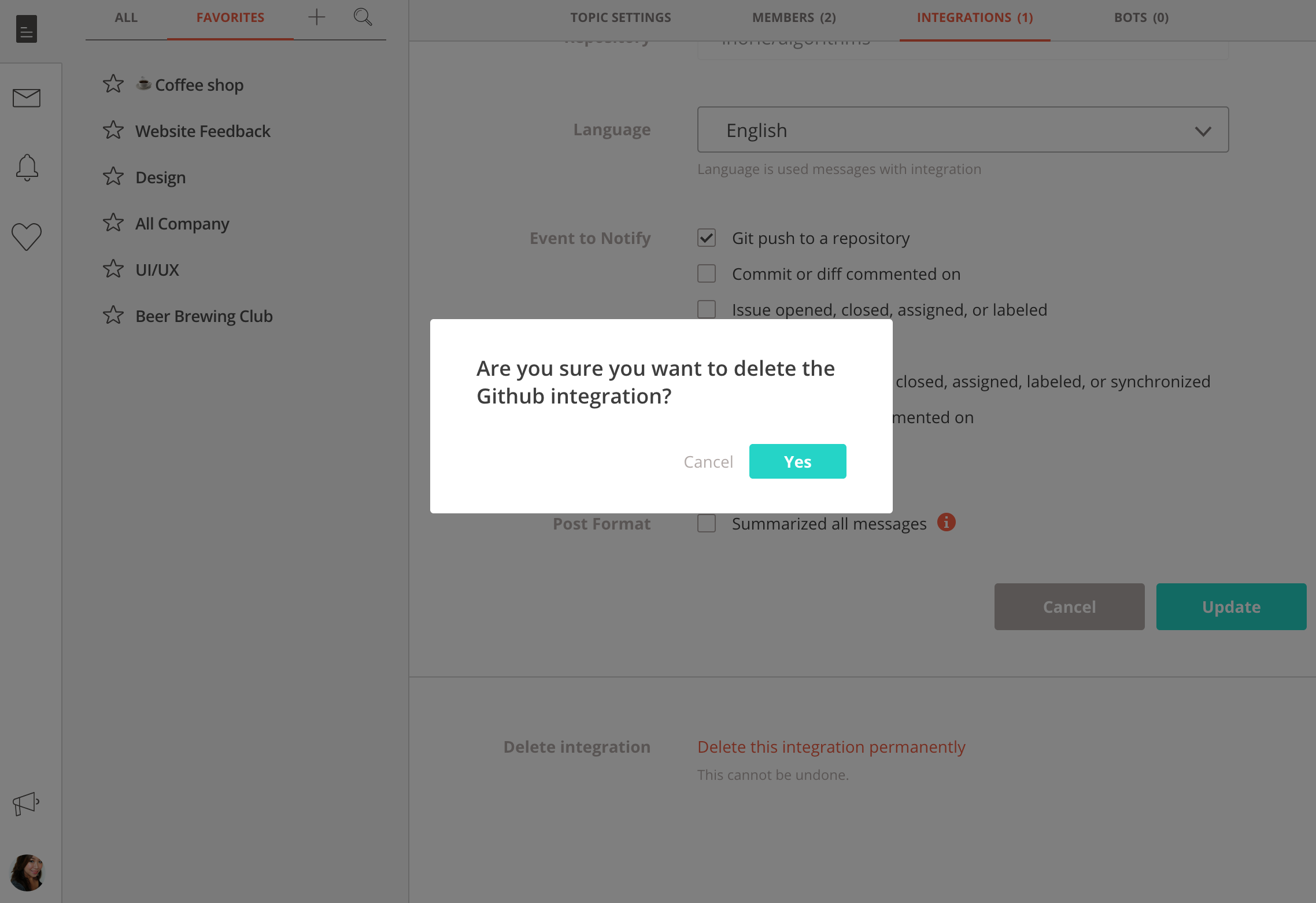 The integration has been removed.