How do I enable push notifications in my organization while using access control?
If you enable access control, mobile notifications are disabled by default. To enable mobile notifications, click the Settings icon, open the "Manage Organization" menu and select "Access Control".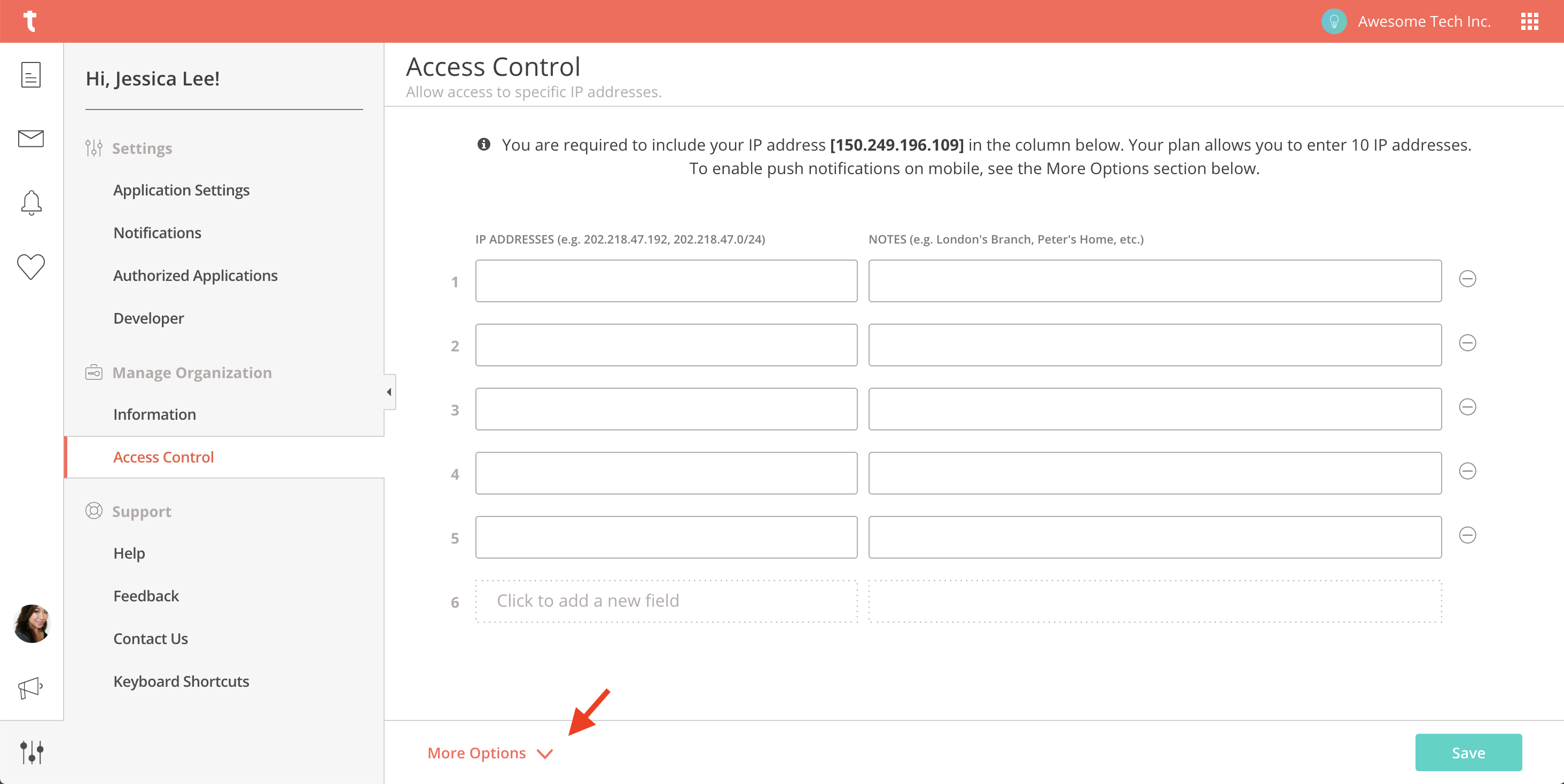 Then, click "More Options" and click "Enable mobile notifications" button. Please note that this can only be done by an administrator.