Integrate Backlog event notifications
Backlog is a project management tool developed by our parent company Nulab.
The integration allows you to receive Typetalk notifications whenever a Backlog issue is added, updated, has a status change, etc. Never miss an important update in Backlog again!
Note: This integration is managed by Backlog project administrators. Please ask your project administrator to integrate Typetalk with Backlog.

Connect to Backlog from Typetalk using these steps:
1. From any Typetalk Topic, click the "Topic Settings" menu

2. Next, select the "Integrations" tab

3. Find Backlog, and click the "Add" button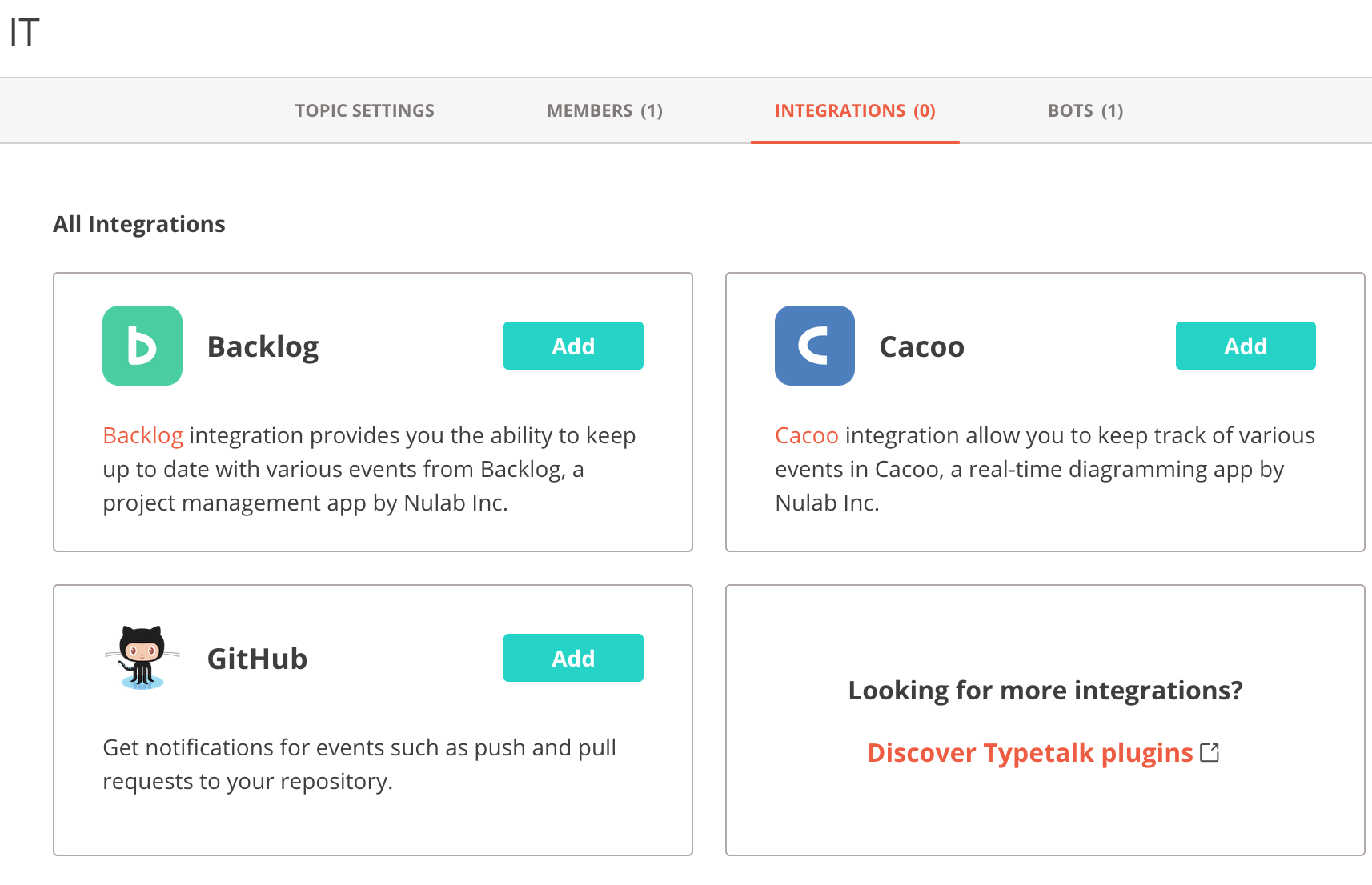 4. Select a Backlog project and click "Integrate".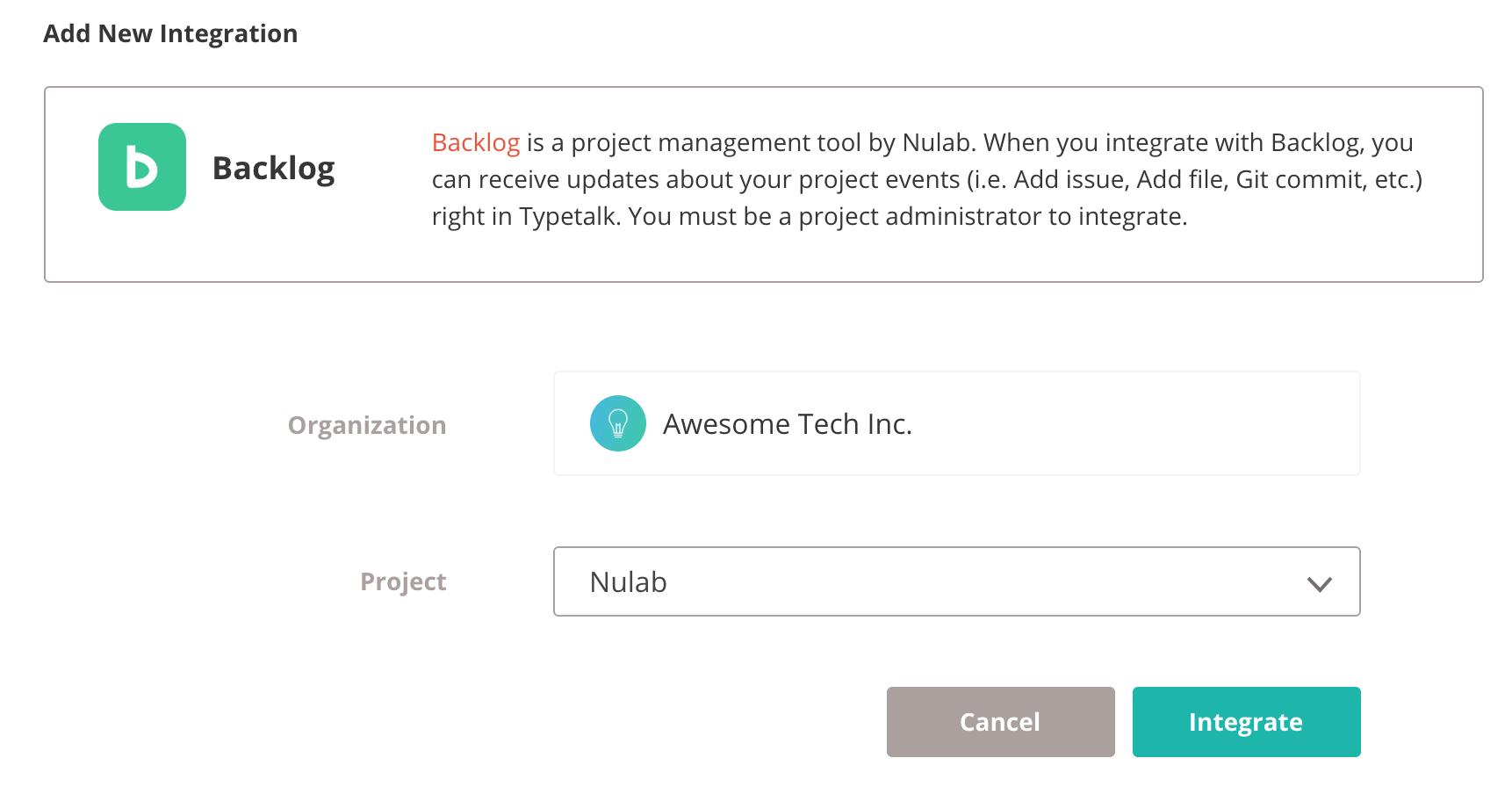 5. click "Authenticate" to complete the process.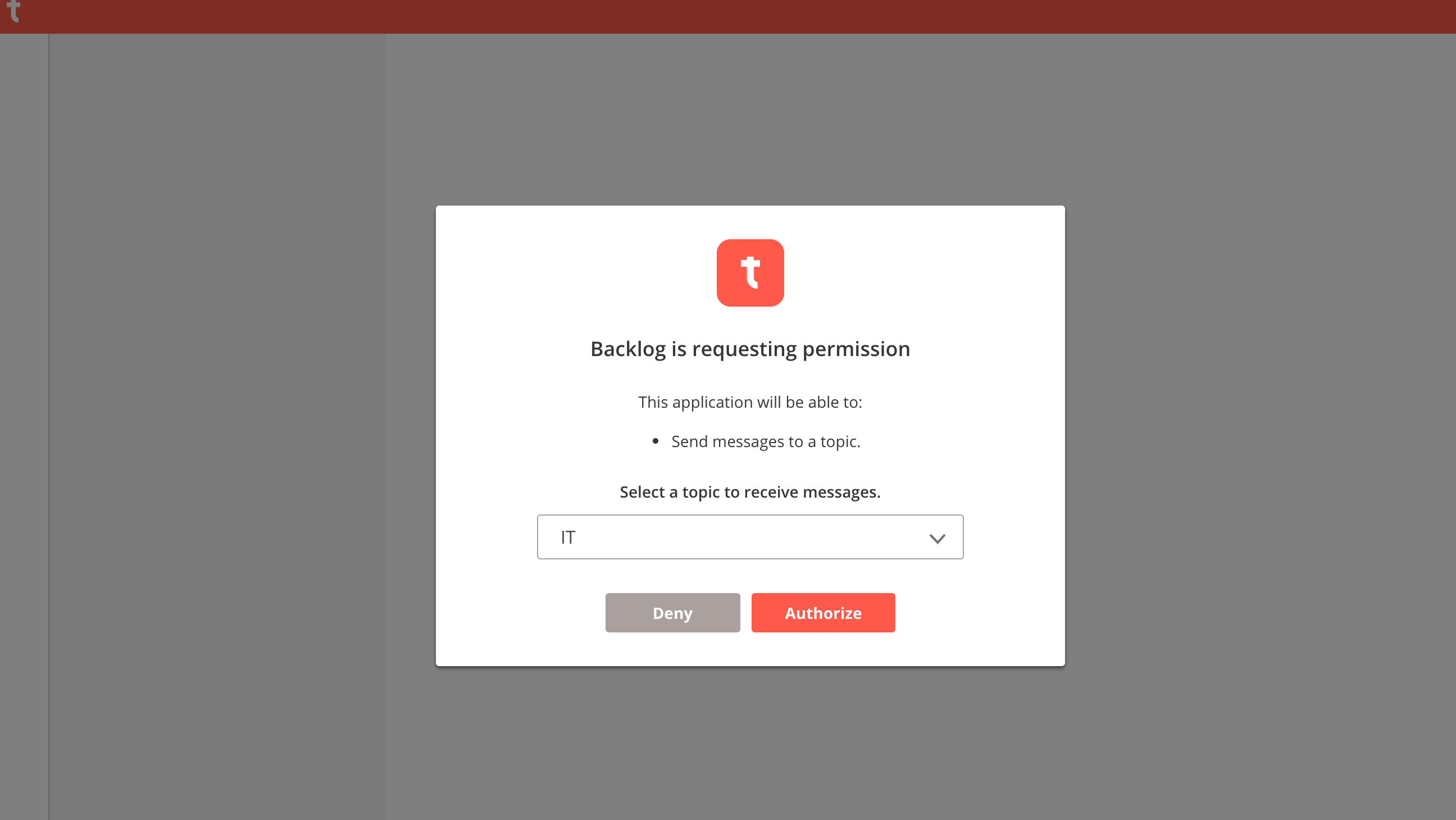 Receive Backlog mention notifications on Typetalk
With the Backlog mention integration feature, you can receive notifications in Typetalk whenever you are mentioned in Backlog issues or comments. To enable this function, go to your Typetalk personal settings > notifications page, and enable "Receive notifications for mentions in integrated apps".
To learn more about receiving Backlog mention notifications in Typetalk, refer to the Receive notifications from Backlog mention support article.